MillerCoors and IPG Media Lab Team to Provide 'Miller Lite On-Demand'
MillerCoors and the IPG Media Lab, announced the launch of Miller Lite On-Demand, a revolutionary suite of connected home services that modernize the beer shopping experience. The newly launched services include a voice-activated Amazon Alexa skill and a custom AWS IoT Button. Both will restock your fridge with Miller Lite within the hour.
These capabilities are the first in a series of new offerings from MillerCoors Incubator program, an initiative that gives brands like Miller Lite the runway to test innovative methods of engaging consumers in authentic and adaptable ways.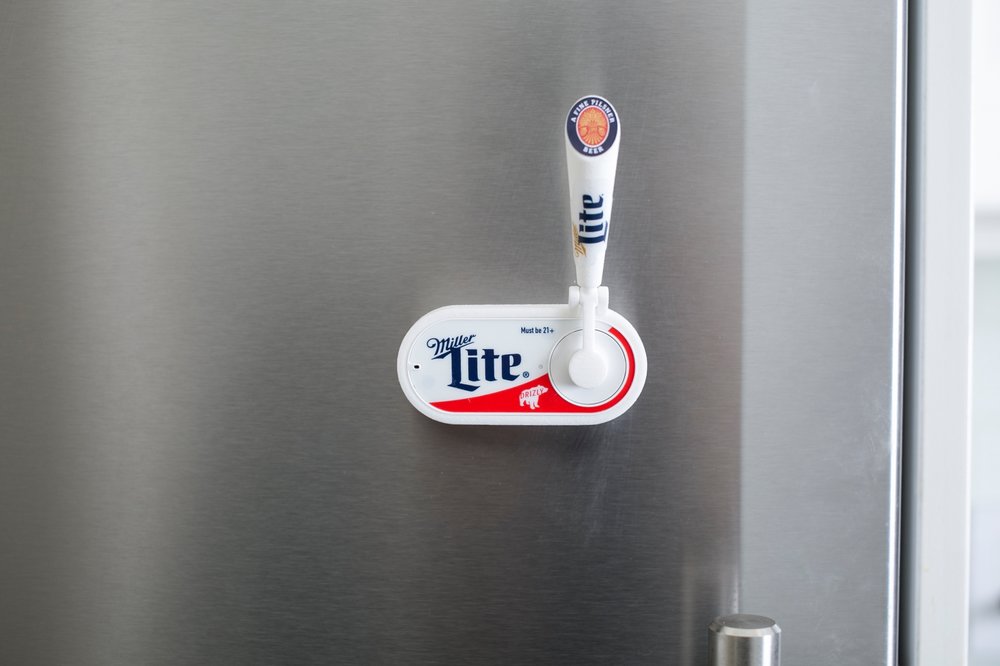 "Consumers are expecting a frictionless shopping experience across every area of their lives and we're working to make it easier for legal drinking age consumers to get their hands on a beer through several testable areas. Whether using their fingers or voices to order or reorder their household goods, we are excited to work with Amazon's Voice and IoT services to bring beer into this consideration." said Brian Pokorny, Senior Manager of Digital Marketing and Media at MillerCoors.
The IPG Media Lab, the creative technology agency of IPG Mediabrands, crafted and developed both solutions for their client, MillerCoors. "The IPG Media Lab has always been celebrated for its forward-thinking approach to emerging technology," said Samantha Barrett, Client Services Director, IPG Media Lab. "Now Miller Lite fans can access their favourite beer at the push of a button or by asking Alexa to 'start Miller Time'. "Tapping into connected home technologies was an obvious choice, and we are thrilled to work with Amazon and MillerCoors to bring these transformative experiences to life."
To complete the rapid beer delivery experience, MillerCoors has partnered with Drizly, the leading online marketplace for shopping beer, wine and liquor in close to 40 markets nationwide. Drizly has built an unparalleled network of store partners to get consumers' favourite drinks delivered to their door, fast.
"Drizly is about choice and convenience. You can easily shop online for your favourite drinks and get them delivered to your door," said Cory Rellas, President of Drizly. "We're excited to support MillerCoors' creation of two technologies that further enable customers to shop for adult beverages without missing a minute of the action at home or the office."
Beginning early 2017, the Miller Lite beer button will be available to a preselected group of 500 Drizly customers while the Alexa skill will be available to all owners of Alexa devices including the Amazon Echo, Echo Dot, and Tap in the US. Alexa device owners can enable the skill by searching for "Miller Time" in the Alexa skills store.
"We are continuously exploring technology in ways that are rooted in human behaviour and our connected home platform is one example of that," said Jorie Sax, Associate Marketing Manager for the Incubator.